FUTURE OF RACQUETBALL (FOR) - SAVING COURTS PROFITABLY!
**Note: Please read all the way to the end for a special offer from Photographer Ken Fife.**
As previously reported, court programming materials are on the USAR website. If you haven't already, please check out the Court Programming section on the USA Racquetball website (Programs/Future of Racquetball) for information on how facilities can maximize the value of their racquetball courts through the use of Court Programming Coordinators (CPCs). The website includes a CPC Manual and a presentation suitable for initiating conversations with facility owners and directors as well as a financial model that can be customized to a specific facility or situation.
You'll notice that we didn't call the CPC position "Racquetball Court Programming Coordinator." There are a number of sports and activities that can be played/enjoyed on a 20x40 court in addition to racquetball. It's important to realize that when courts are hopping, with both fun and profit in mind (like bringing in new members; engaging families in fun activities; starting instructional programs and leagues; welcoming handball, paddleball, wallyball, and, by the way, racquetball players; and much more), it's less likely that they will be taken out to make way for what is perceived to be a "more profitable" undertaking.
In February, we reported:
As we all struggle to get past the pandemic to a more normal existence (like actually being able to play the sport we love), USA Racquetball is partnering with the United States Handball Association (and hopefully with other organizations going forward) to form a 20x40 Sports Alliance. We have engaged with Club Insider, a respected publication largely targeted to independent club owners, that will afford the opportunity for a monthly article that discusses leveraging court space in ways that don't render them unplayable.
Drum roll, please...
We are published! On March 1st, the first of at least six articles was published in Club Insider!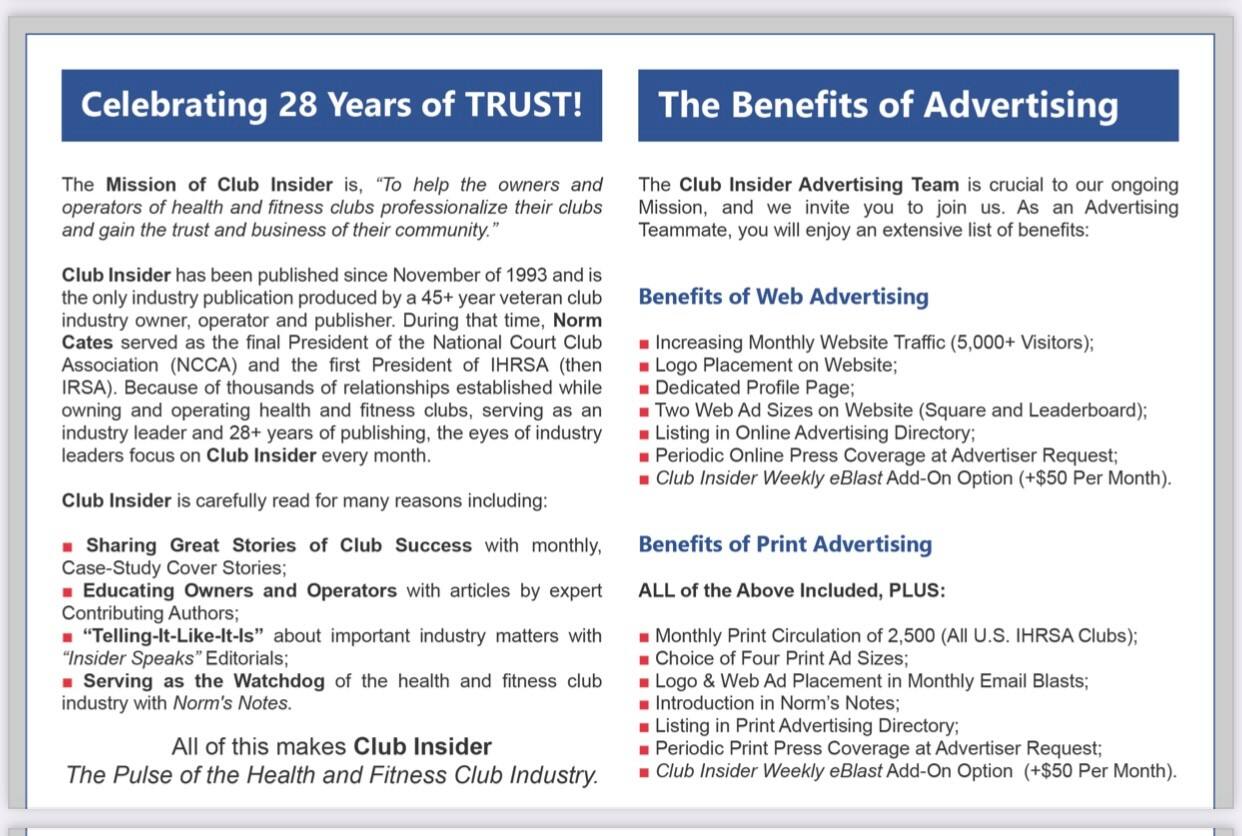 Call to Action
Here's what you––state associations/members/players––can do to help.
Read the article (we hope you like it)!

Print the article and take it (or forward it electronically) to the club owners/managers in your states.

Maybe schedule a face-to-face appointment and ensure they know about the court programming materials available on the USAR website. Show them the article and let them know we care about saving courts profitably. We would love to hear their feedback on the materials and the concept.
This is the basis of everything in our sport, indeed our history and our legacy: individuals who have gone above and beyond with the desire to help see to it that our sport is gifted to the next generation, and the next beyond that.
Could you or someone you know have the skills and experience to be a Court Programming Coordinator? Or maybe it could be a team effort from your state association and key "movers and shakers"?
Last but certainly not least...
Photographer Ken Fife has generously offered to send two high-quality racquetball posters, at his own expense, to 50 lucky clubs/facilities across the country (first come/first served). The posters are 20" x 30", one each of the two pictured below. The deadline to request the posters is 4/15/21. State Association Presidents, for interested clubs, please forward to Cheryl Kirk (cherylkkirk@aol.com) the club name, address, and phone number along with a contact name at the club and their email address. Thanks to Ken for pitching in to create racquetball excitement!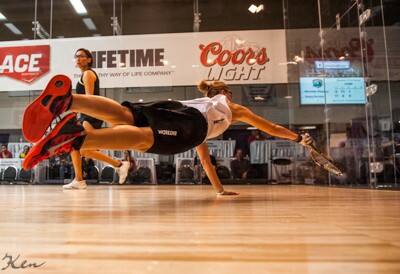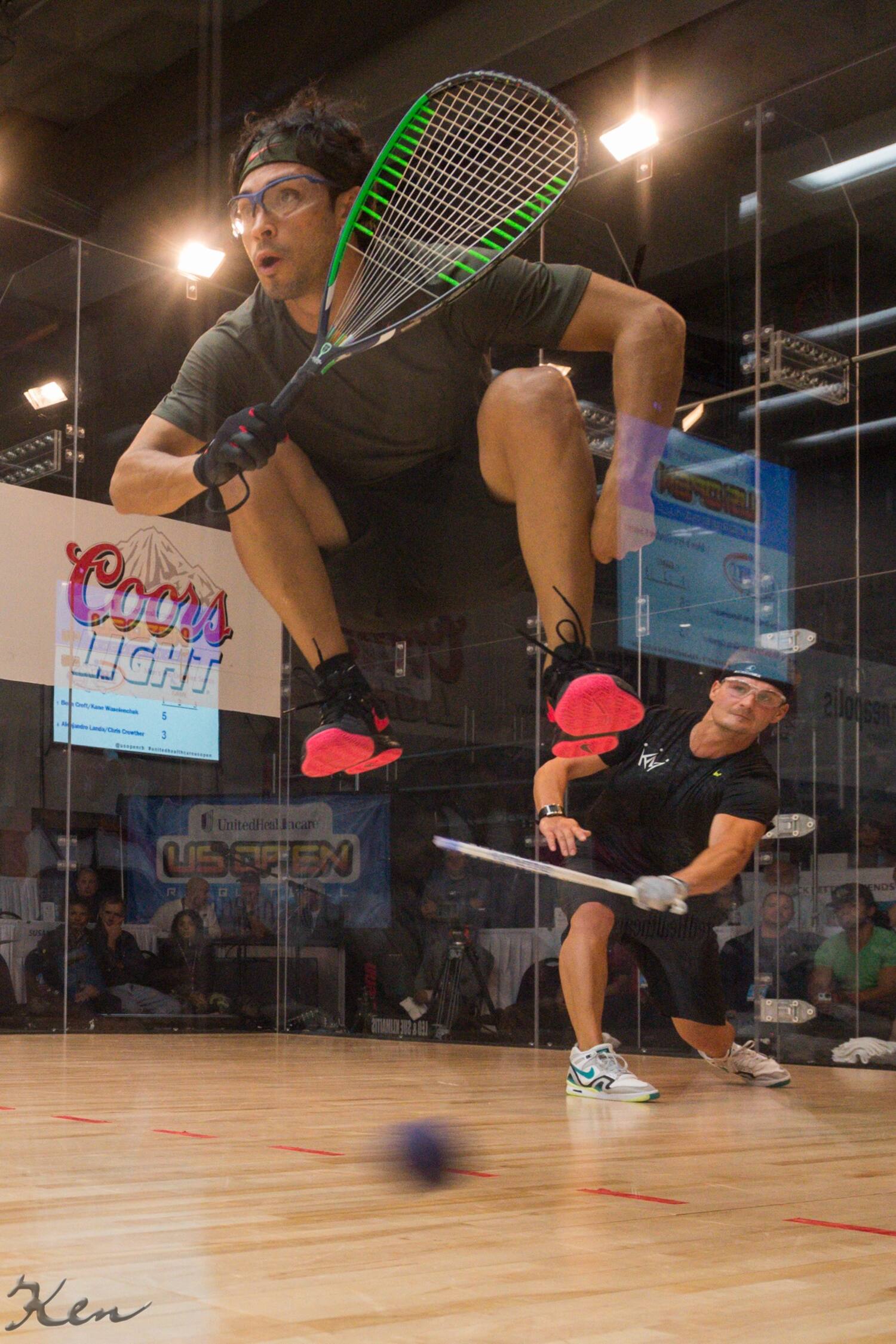 Don't be a stranger! We are looking for Club Insider article content in the coming months, and your programming success stories could make all the difference! Please write to any one of us (below) -- we would love to hear from you.
Take care, everyone!
Future of Racquetball Team Members
Mike Grisz, Virginia (mgrisz@aol.com)
Larry Haemmerle, Colorado (unclelarry2all@yahoo.com)
Cheryl Kirk, Illinois (cherylkkirk@aol.com)
Laura Pesek, Indiana (lapesek@yahoo.com)