National Masters Racquetball Takes Over Glass Court in Lombard
by Cindy Tilbury - NMRA President
It was a small but mighty age group of 40+ indoor racquetball players who gathered for our Summer 2021 NMRA tournament at the Glass Court Swim & Fitness Club in Lombard, Illinois. It had been two years since the organization was there, and it was great to be back.
The competition was intense and the food was plentiful. Ladies made up over 30 percent of the players and there were lots of women's doubles matches played. NMRA first-timers numbered 15; we expect them back next time, with a friend.
Check out the results by visiting https://www.r2sports.com/tourney/viewResults.asp?TID=36403
Special Saturday night banquet notes: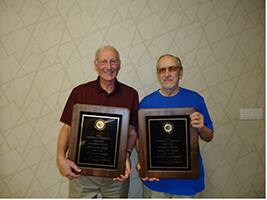 ·Our fundraiser for Illinois Junior racquetball netted $1,100, just in time for USA Racquetball Junior Nationals the next week. NMRA players love to help with Junior Racquetball!
·Fun and touching slideshows were shown as three of our elite NMRA athletes were inducted into the NMRA Hall of Fame. (See here for guidelines, voting, etc.) Barry Hendricks of Phoenix, AZ; Mitch Milewski of Nashua, NH; and Carolyn Hollis of Calabasas, CA (posthumously) received awards. Barry and Mitch let us peek into their lives with some early pictures and short speeches. It was a special night for all.
NMRA is especially proud that this is the 50th year for our organization. The rich history started when a group of mature players realized they were done with single-elimination events, waiting all day to play matches, losing to youngsters, and not having the opportunity to socialize more. The original group wanted to do something different, and they acted. In 1971, they invited their friends to New Castle, Pennsylvania; created a special round-robin tournament; had great lunches during the days; went to nice restaurants in the evenings with spouses; and decided this was the way to make the older players happy. Fifty years later, many of us still see these tournaments as the best value for one's tournament travel dollar. If you haven't tried National Masters Racquetball but the description sounds like your kind of event, contact Cindy Tilbury at cindy.tilbury@att.net for more information.
The next events will be just as fun. Join us!
· Portland, Oregon: Doubles Only -- Multnomah Club -- November 30-December 2, 2021
· Baltimore, Maryland: Singles & Doubles -- Severna Park Fitness Club -- March 30-April 2, 2022
· Nashville, Tennessee: Singles & Doubles -- Downtown YMCA -- Late July 2022 (Tentative)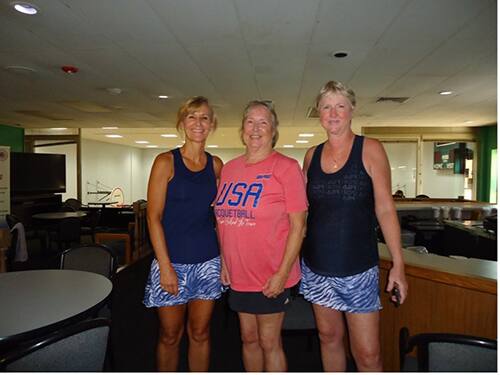 left to right: Traci Kourajian, Cheryl Bird, and Ann Draudt.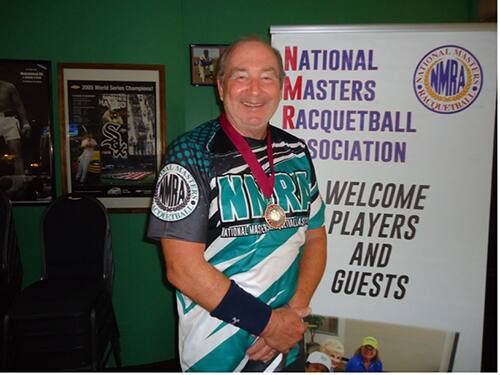 Claude Crocker