February 10, 2021 WOR Update Feb 2021
Here's a quick WOR update for everyone. We have significant news on all three outdoor majors this month as well as some other news.
The 2021 Beach Bash, which was tentatively scheduled for mid-March in South Florida, has been cancelled for 2021. The city is refusing to permit the activity given our current pandemic state. Tournament Director Vic Leibofsky will work with his team on a future strategy for the event.
The 2021 Outdoor Nationals is confirmed for July 8-11, 2021, in Huntington Beach, California. The R2Sports site is up: https://www.r2sports.com/website/event-website.asp?TID=31967. This will be the 47th annual Outdoor Nationals Championship, having been held every year since 1974. Past champions include a who's who of racquetball history, and it remains the "granddaddy" of outdoor titles to achieve. Tournament Directors Geoff Osberg and Jesus Ustarroz can be reached for any event or sponsorship questions via the R2Sports home page for the event.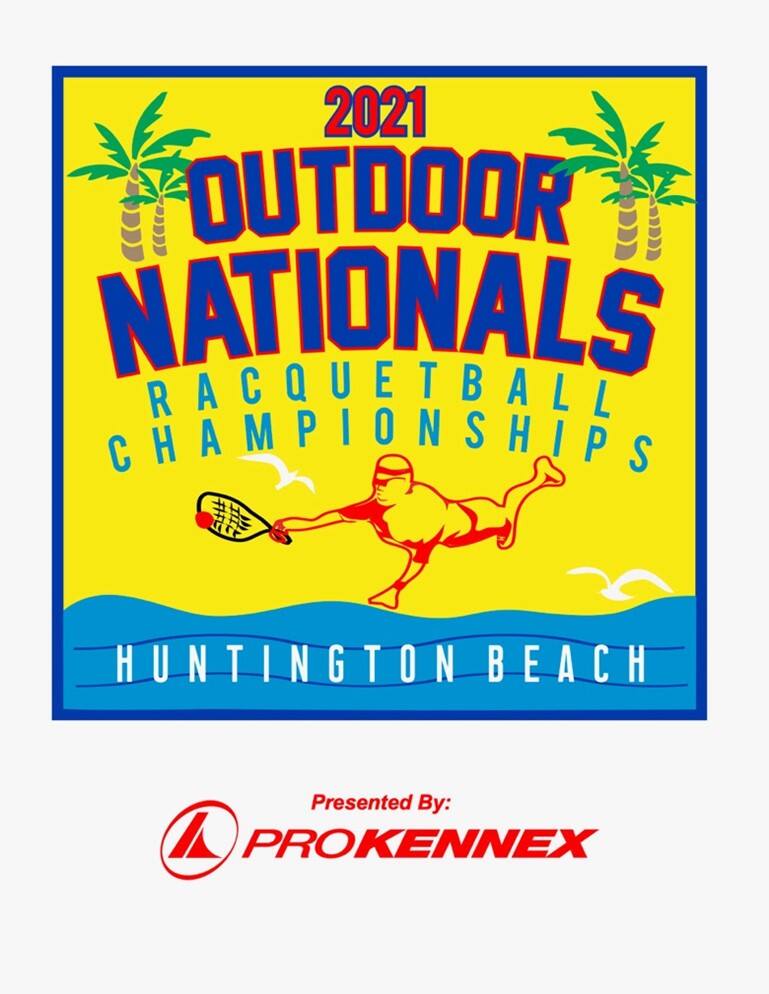 The 2021 3WallBall World Championships are confirmed with The STRAT for October 20-24, 2021, in Las Vegas. Hotel reservation codes are now open and available. This will be the 12th annual 3WallBall event. It will include all three disciplines of court sports (Racquetball, Paddleball, and Handball) and hopefully will see the spectator and participant restrictions lifted that were in place for last year's event. For more information, contact Event Coordinator Mike Coulter orTournament Director Peggine Tellez via 3WallBall.com or their Facebook page: https://www.facebook.com/3WallBall.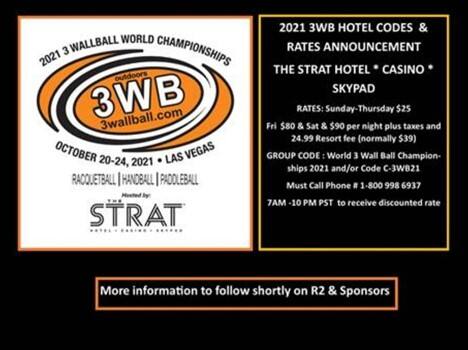 WOR Website Integration to USA Racquetball's Site
Work is underway to integrate WOR's website content to the USA Racquetball site. Soon, all the updated Outdoor information that used to be housed on worldoutdoorracquetball.net will be live and updated on USAR's page. This will include tournament information, event schedules, Hall of Fame, court listings, rankings, and more. We're working hard on customized outdoor rankings and hope to launch them soon.
Searching for Dane Elkins
Southern California players are asked to keep on the lookout for Dane Elkins, long-time racquetball player and son of WOR Hall of Fame chair Brett Elkins. He's been missing since 12/20/20 after abandoning his car in Castaic, California, a rural area north of Los Angeles. A Facebook group has been set up by his parents to coordinate communication of updates. Join the group "Searching for Dane Elkins" here: https://www.facebook.com/groups/findingdaneelkins. If you are in California, please keep an eye out for Dane. He could be anywhere between his home in Brentwood and his school in Santa Cruz
The absolute best way to stay abreast of Outdoor events is to follow WOR – Outdoor Racquetball on Facebook. We post updates for upcoming events as soon as they're available!
https://www.facebook.com/WorldOutdoorRacquetball/