WOR/Outdoor Racquetball Update – October 2023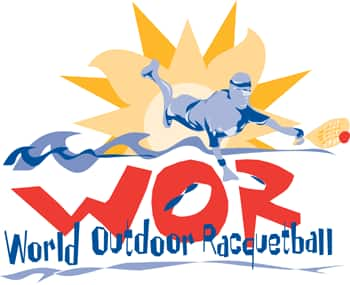 Mark Your Calendars for These Upcoming Outdoor Events for 2023
Here's a quick guide to known upcoming WOR/Outdoor racquetball events.
November 5, 2023: Florida State Outdoor Championships, Waterford Park Davie, FL.
Tournament Directors: Hale Sakoff & Rob Mijares
https://www.r2sports.com/portfolio/r2-event.asp?TID=41083
November 18-19, 2023: Rowlett Rollout, Rowlett Park, Tampa, FL
Dec 7-10th, 2023: The 3rd Annual AGE Solutions Hollywood Beach Paddleball/Racquetball Battle, Hollywood Park, FL
Tournament Director: Maddie Melendez
https://www.r2sports.com/website/event-website.asp?TID=41605
Mar 14-17th, 2024: 2024 Apcon Beach Bash, Garfield Street Courts, Hollywood, FL.
Tournament Directors: 3WallBall
https://www.r2sports.com/portfolio/r2-event.asp?TID=41755
July 11-14th, 2024: 2024 50th Outdoor Nationals, Marina Park, Huntington Beach, CA
October 27th-30th, 2024: 15th Annual 3WallBall Championships, STRAT Hotel, Las Vegas, NV
Tournament Directors: If you're planning an outdoor event and it is not on this list, PLEASE let me know and I'll add it to the list going forward. The more awareness, the better the turnout!
Tournament Directors: when you setup your Outdoor event in R2sports, PLEASE make sure you select "World Outdoor Racquetball (WOR)" as your organization. That way your event will show up on the new WOR webpage we're working on in the dynamic "Upcoming Events" widget. If your event doesn't show up in this link below then it isn't referencing the correct org in the tourney setup page.
https://www.r2sports.com/r2sports-event-search.asp?searchNow=YES&eventSportOrgID=58